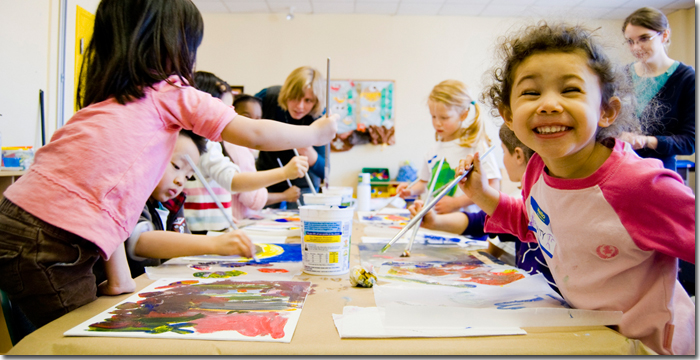 Highrock Kids!
Wondering about Easter for Kids at Highrock? Find out here!
Highrock Kids! cares for the most important members of our church – the children. Our mission is to shepherd children in connecting to God personally, connecting to God's people and connecting to God's purposes by teaching and modeling a Christ-centered life that is empowered by the Holy Spirit. On Sunday mornings, we have exciting, kid-targeted programs for infants through 5th grade during both the 9:15AM and 11AM services. We also host a variety of special children's events during the year like Highrock Kids' Summer Camp and the Children's Christmas Choir. We hope you'll join us!
Our Sunday School classes are staffed with loving and nurturing volunteers whose primary purpose is to love and shepherd our children. We teach age-appropriate Biblical truths in creative and fun ways. Our curriculum is called the Praise Factory which focuses on 16 foundational faith questions that are taught starting at 2 years old all the way through 5th grade. As students progress through their years in Highrock Kids they are given the chance to explore these questions on deeper and deeper levels in hopes that they will discover their own relationship with Christ and learn how to follow, serve and love God. Wondering what our children are learning about this month? Find out here.
Our classes are open for drop-off starting at 8:45 AM and 10:30 AM. Parents/Guardians may pick up their children immediately following service. Paging is also available for infants through age four.
For more information or to volunteer, please contact Pastor Becky,
Registration
Please register your children for the 2012-2013 Highrock Kids! year here.
Newsletters
Register here to receive Highrock Kids! News monthly in your inbox. Check out recent newsletters: